The International Safety Equipment Association (ISEA) has received American National Standards Institute approval for ANSI/ISEA Z89.1-2014, the standard related to Industrial Head Protection.
The standard was prepared by members of ISEA's Head Protection Group as a revision to the 2009 edition and approved by a consensus review panel.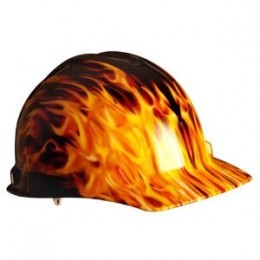 Its core performance requirements remain unchanged, but updates in the new version incorporate an optional preconditioning at higher temperatures of 60°C ± 2°C (140°F ± 3.6°F). This would offer added protection for users working in especially hot environments.
Head protection meeting the product performance criteria after having been exposed to these higher temperatures will bear a unique mark: HL. The revised standard provides flexibility and allows for the inclusion of emerging and state-of-the-art manufacturing materials for higher-temperature protection.
"ISEA's Head Protection Group established the optional preconditioning at higher temperatures as a parallel to the previous optional cold preconditioning performance criteria," said Joann Kline, chairman of the Head Protection Group and safety products, standards and regulations leader for Kimberly-Clark Professional. "Workers are exposed to myriad head hazards on any given day, and we must be diligent in addressing various safety ranges in work environments to ensure user safety. ISEA's next step is to encourage and assist OSHA's recognition of this updated standard in its PPE regulations for head protection."
The standard can be purchased from ISEA for $35 a copy, with discounts available on bulk orders. For additional information, contact Cristine Z. Fargo, ISEA director of member and technical services, at cfargo@safetyequipment.org or visit www.safetyequipment.org.