A proposed class-action lawsuit is targeting Canadian beekeepers' growing concerns that neonicotinoids, a preventative pesticide, have been killing bees in record numbers.
Two family-owned Ontario honey producers are seeking $450 million in damages from chemical makers Bayer AG and Syngenta International AG, although the lawsuit has yet to be certified as a class action.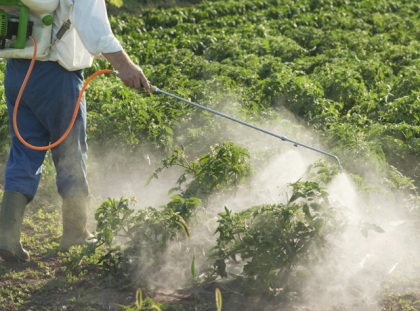 The European Commission has already imposed a temporary ban on the use of neonicotinoids, while Health Canada has issued a report suggesting that seeds treated with neonicotinoids contributed to the majority of the bee deaths in Ontario and Quebec in 2012
Ontario bee deaths over winter 2014 hit record levels when 58 per cent didn't survive the winter, while other provinces lost on average about 19 per cent.
The statement of claim alleges that the two chemical companies should have tested, monitored and properly researched the impact of neonicotinoids before their registration and sale in Canada, as well as following up on adverse events following the product's uses.
Ontario officials are considering plans to introduce a licensing system for neonicotinoid use, limiting it to areas in most need of protection.
None of the allegations have been tested in court.